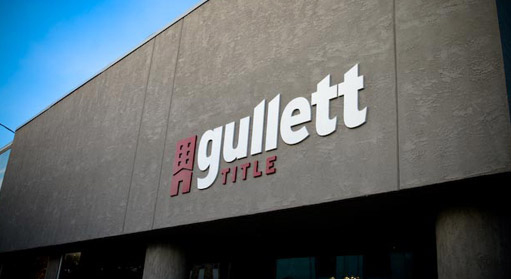 Our staff provides more than a century of Real Estate, Real Estate Closings and Title Insurance experience, so you can expect knowledgeable, thorough and effective service. When you buy or sell your home, trust Gullett Title for:
Our Team
In addition to Mr. Gullett, we have a staff of 3 Senior Closers, 3 Junior Closers and 2 full-time Abstractors totaling over 175 years of Title Insurance and Real Estate Closing experience.
Our History
Over the past 42 years, we have been amassing a complete, in-house title plant. We currently have all of the Public Records for Putnam County in house (as well as a majority of St. Johns & Flager counties), together with all Plat Maps for recorded subdivisions. We also were one of the first Title Companies to have emailed closing packages and have been doing so for over two decades, enabling an even quicker turnaround period.
Our Mission
To take care of our clients as we like to be taken care of and provide the most accurate title searches and efficient real estate closings possible.